Dr. Frank Butler, DACM
Doctor of Acupuncture and Chinese Medicine, Director of Advanced Education & Clinical Care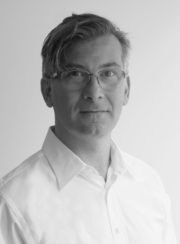 "Wellness through transformation, education, and empowerment"
Internationally renowned scholar, clinician, and educator, Dr. Butler regularly mentors others in the profession on complex and difficult to treat cases, as well as lecturing all over the world on Chinese medicine orthopedics, acupuncture, and herbal medicine
An expert in Orthopedics/Trauma Medicine and difficult to treat cases, he has been in private practice in New York City since 1990
In addition to obtaining a Doctorate degree in Chinese Medicine in the US, he is one of the only modern-day physicians anywhere in the world that has been educated through a traditional apprenticeship – as a disciple of Ken Ark Fung Gong, disciple of Ou Young De Fei
Dr. Frank Butler, DACM began his study and practice of Chinese medicine in 1990, completing a seven-year traditional apprenticeship with the internationally renowned Ken Ark Fun Gong (Kenny Gong).  Frank has studied internal medicine and medical massage with some of the most famous TCM masters of the 20th century, including: Jiao Shu-de (Internal Medicine), Chen Rui-Chun (Shang Han Lun), Wu Bing-Cai (Wen Bing and Jing Gui Lao Ye), Hong Guang-Xiang (Respiratory Disorders), Wei Ja (Acupuncture), Wu Bo-Ping (Internal Medicine), Zang Fu-Ke (Tui Na).
Recognized as a leader in the field, international instructor and clinician, Dr. Butler's extensive clinical experience spans globally to include many developing countries, as well as his uninterrupted clinical practice in Manhattan where he sees a broad patient base that includes orthopedic conditions as well as chronic, complex internal medical cases. His clinical practice is informed by his mastery of several martial arts systems and meditation practice.
His reputation and skill have earned him features in several publications and television shows: Cosmopolitan, Vogue, NPR, Extra and Fox News.
Dr. Butler's work has also been featured in two documentaries: "Journey to the West: Chinese Medicine Today" and "The Walking Hospital".
Curriculum Vitae
2014-Present
Evolve Health + Wellness, New York, NY
Co-Founder, Director of Advanced Education and Clinical Care
1996-Present
Soho Herbs and Acupuncture, New York, NY
President, Owner
2008-Present
Product Development for Practitioner Level Herbal Applications
Zheng Gu Tui Na Product Line
Senior Product Developer
2012-Present
Product Development for Practitioner Level Herbal Applications
Zheng Gu Tui Na Training Product Line
Senior Product Developer
1997-Present
Continuing Education Facilitator, New York, NY
Mazin Al-Khafaji (2003)
Daniel Bensky (2001)
Jean Levesque (2000)
Matt Callison (1999)
Phillipe Sionneou (1997, 1998)
1999-2016
Zheng Gu Tui Na, New York, NY
Advanced Orthopedic Training, Certified Continuing Education Provider
President, Co-Founder, Lead Instructor
1998-2004
Mercy College Dobbs Ferry, NY
Adjunct Professor
Tui Na Techniques and Structural Analysis, Externally Applied Herbs and Herbal Preparation (Pao Zhi), Advanced Acupuncture Techniques
1994-2001
Pacific College of Oriental Medicine NYC, NY
Adjunct Professor
Clinical Techniques, Tui Na and Structural Analysis, Herbal Preparation (Pao Zhi) and Clinical Supervisor
1990–1996
Shing Yi Chuan Association New York, NY
Clinical Apprentice, Clinic Manager