Kristen Huffman
Sound and Yoga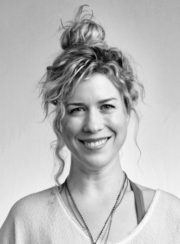 Kristen Huffman is a yoga instructor, dance fitness instructor, and sound bath provider known for her distinctively uplifting teaching style and use of movement as healing. With over ten years of experience teaching in both private and group settings, she is passionate about fostering safe and non-competitive environments for practices of all levels. She has worked with people of all shapes and sizes, from infants to the elderly, and regularly incorporates meditation, movement, and sound into all of her offerings. In addition to her classes in NYC, Kristen provides individual sound bath sessions, wellness workshops and retreats, and teacher trainings around the world.
Kristen is available for private sound sessions or yoga instruction.
Sound baths include consultation, singing bowl and tuning fork therapy, breathwork preparation and guided meditation.
Individuals
1 hour @ $145.00
Couples
1 hour @ $175.00
Small Group (3-5)
1 hour @ $225.00
Mid Group (6-9)
1 hour @ $325.00