Smizing is Where It's At
Article | Clinic Announcements | News

Jul 07, 2020

Nini Mai, DACM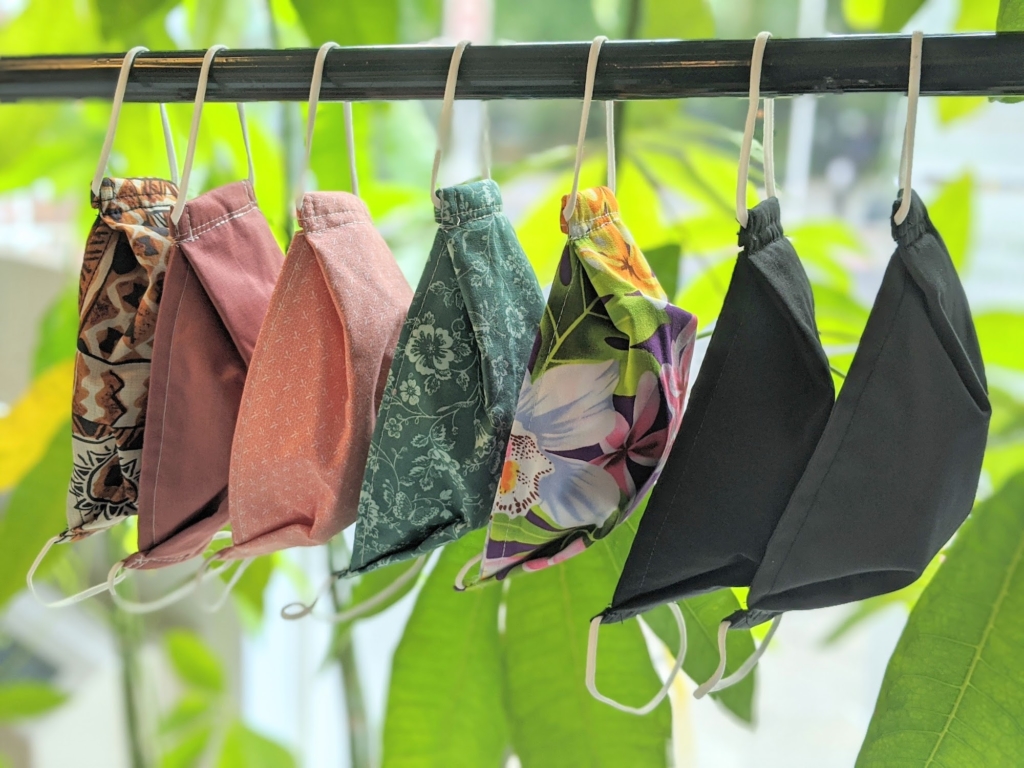 The clinic has been open for in-office visits for the past month and, thankfully, the transition into this new era has been relatively smooth and steady. I am so proud of how all my fellow New Yorkers have responded to the call to protect each other, and how adapting to the new office procedures have felt nearly effortless. It is with immense gratitude that I thank you all for your mindfulness, compassion, and continued patronage. It may be our professional duty to work for you, but it is our absolute pleasure to serve such an amazing community.
Summer is in full swing and, starting today, NYC is moving into Phase 3 of the state's re-opening plans. As the city continues to open up, it's important to remember that social distancing measures are still required. It would be impossible to assume that one would stay indoors at all times; it is summer after all, and going outside for even short walks is essential to both your mental and physical health. But if you do venture forth, please keep these safety tips in mind:
Choose Your Destination Wisely
Restaurants in NYC are open for outdoor dining, but take your al fresco experience to another level by grabbing your takeout and going to the park or the beach. We know that sustained contact in close proximity allows the virus to spread. So give yourself even more space when you know you'll be taking off your mask and around others who are doing the same.
Head outdoors as much as you can and avoid being indoors in places other than your home when possible. Instead of the grocery store, try a local, outdoors farmer's market. Not only will you get your provisions, you'll be supporting local farms and farmers.
Speaking of Groceries, Plan Ahead
Limit the amount of time spent in the store by making a list of the things you need before you go.
Reduce the number of trips you take by including things you use often but replenish infrequently. Items such as dish soap or salt come to mind.
Choose Your Transportation Wisely
Try walking or biking whenever possible
When taking public transportation, wear a mask at all times and avoid groups of people when possible, and especially those who are not wearing masks
When taking a cab or hired car, wear a mask at all times and ride with your windows open if possible, especially if the car does not have a safety screen between you and the driver.
As always, disinfect your hands as soon as you can upon arriving at your destination.
And finally, the number one thing you can do to protect yourself and others is…
Wear A Mask
We know now that COVID0-19 spreads easily through droplets in the air and that the most effective way to protect yourself and those around you is to wear a mask that covers your mouth and nose.
Save the N95 masks for our healthcare workers and those that need it most.
Disposable surgical masks are great, but reusable cloth face coverings are not only effective, but they can also be wonderfully fashionable!
TIps for Choosing a Cloth Mask
Opt for a tightly woven fabric, like cotton with high yarn count or a fabric that is designed to be antimicrobial or water repellent
Ideally, the mask would be made up of more than one layer, and potentially have a means of inserting an extra filter for when you need it
If your mask is single-layered, you can double up  or use something like folded coffee filters tucked into the mask as an extra layer of protection
You can make your own mask using a bandana and some hair ties, or just simply tie it around your head for that bandit look
Unexpected Benefits of Wearing a Mask
There are some indications of improvement of seasonal allergies since masks reduce exposure to pollen and other environmental irritants
If you put on some sunglasses, you can go fully undercover
You have an understandable excuse not to make small talk with people you don't want to
Alternatively, you can practice your smizing, or smiling with your eyes. It's an indicator of a genuine smile, which is one of the most influential expressions and the most authentic human expression of happiness.
If you're on the market for a face mask, you're in luck! Many of you have asked where we get our very well-constructed and – dare I say – stylish cloth masks. These filter-lined, spacious-yet-fitted, double-layered cotton, washable and reusable masks were made by my mom, Ann Mai, and her friends in California. These ladies have been working tirelessly, making masks to donate to local hospitals and organizations using the contents of their pockets and the goodness of their hearts. We are now selling these masks for charity, and 100% of the proceeds will be going towards a local non-profit providing direct aid to children and their families in need of assistance during these crazy times. Please contact us if you'd like us to set one aside for you!
We hope that you and yours had a very safe and joyous Fourth of July. We look forward to seeing you in the clinic soon.